Should Christians believe in the Big Bang theory?
I am going to start this article by going straight to the point and answering the question: Yes. I absolutely believe that all Christians should come to understand and believe in the theory of the Big Bang. It is one of the most important theories in the study of the universe and important to our theistic belief as well.
When I was a child in middle school, I was told by a few not to believe in the theory. I was told that it was not true but in fact made up by scientists to purposely disprove the existence of God. This false belief against the theory—and the paranoia following it—were held true by many and as a result, theists did not dare conduct their own research to verify whether this belief was truly valid. So why should Christians believe in the Big Bang theory? Allow me to first explain what the theory is before explaining why we should believe it.
The Big Bang is the highly supported theory of the origin of the universe. Simply put, this theory explains how the universe started off as a single point, known as a singularity, and then expanded for billions of years into the universe we know today. This singularity contained all of the current and past matter (the stuff that makes up everything) which expanded and, upon cooling, formed the first atoms and molecule. After 13.8 billion years, billions of galaxies made up of billions of stars fill space as it continues to expand. Our planet Earth resides in our solar system which also revolves in a galaxy known as the Milky Way.
There is a substantial amount of evidence that proves this theory valid. One proof was given to us by one of the most intelligent men to have ever existed, Albert Einstein. For years, many were convinced that the universe was static—it was never created but rather was eternal. Upon working on his theory of general relativity, Einstein discovered something that would change what they knew about the universe. He discovered that the universe was expanding. This discovery was enormous because if the universe is expanding, it must have had a starting point from which it expanded, disproving the belief that it always existed.
Another great discovery was by the famous Astronomer Edwin Hubble. Edwin Hubble created the largest telescope which was able to obtain images of many galaxies. What he discovered was that the galaxies seem to be moving away from each other. This proof further supported the belief that the universe is expanding and once more strengthening the fact that the universe could not have always existed.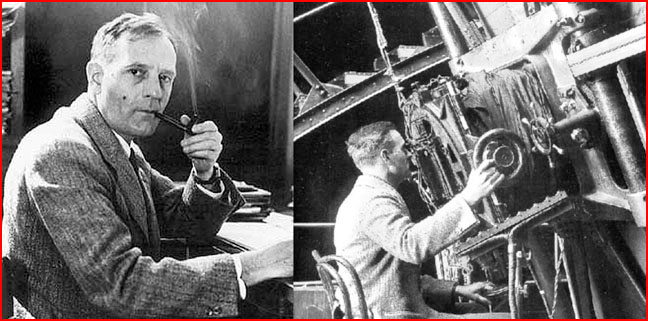 So why should we theists know this? It is because these examples, among many others, show that the universe did not always exist therefore, it must have had a beginning. If the universe had a beginning, a greater question arises: what caused the Big Bang?
Now, many will believe that what I am about to share is nothing more than a "God of the gaps" explanation which states that because science cannot explain it, I am just merely assuming that God did it. With my explanation, I hope that you will see how that belief is false and come to understand the plausibility of my rationale.
As shared above, time, space, and matter did not exist before the Big Bang. They came into existence once the singularity appeared and developed into all that we see today. If time, space, and matter did not always exist, then whatever created it must exist outside of these components and not be bound to them. The source of this creation must be timeless, space-less, immaterial, and powerful. These characteristics seem to only describe one person and that person is God.
God is described to be eternal; He has always existed and must be eternal and outside of space in order to create it. God is space-less and immaterial for He is a spirit that is not restricted nor constrained by the physical world. God is unimaginably powerful and must be if He was be able to create something as complex as the universe from nothing and orchestrate its development into the world we live in today. Although, scientists may state that we do not know what caused the Big Bang, all evidence leads to an omnipotent God. All of these characteristics perfectly define the person of God.
When Einstein discovered his calculation led to an expanding universe, he was bothered to such a point that he changed his calculation to show a static universe. Today, we know this intentional error to be Einstein's "fudge factor". Of course, Einstein could not keep his proposed fudge factor for too long because there was already too much evidence demonstrating the universe had a beginning, so Einstein had to concede.
So why would Einstein sabotage his work after getting it right? Why would Einstein be uncomfortable with the truth? Perhaps, it leads more to the belief that a higher power does exist, a higher power that must be recognized and responded to objectively, knowing that if we were created, then there must be a purpose for us being here today. Sometime later, Einstein was quoted saying, "Science without religion is lame; religion without science is blind." Thankfully today, many have come to understand the importance of this theory and how it does not discredit God but rather strengthens the theist's faith in the power of their Creator.